PT Bali Ide Consulting
Overview
Bali Ide is committed to fulfill all the needs of tourists who want to work and live in Bali Our company has been serving the expatriate community in Bali and Indonesia for years. We provide business consultancy, legal services and visa service. If you want to start a business as a foreigner in Bali, we can help and guide with every step you need to take.
We guide you from starting up to the opening of your business and thereafter. We help you getting a working permit, firm's license (PT, PMA) or a business visa, and provide all other information needed for succesful investment in our beautiful country Indonesia, and especially Bali.
We are experts in visa regulations in Indonesia, and can help you with retirement in Indonesia, various business visa, all expatriate documents, social visa, re-entry or exit permits.
Our law office is ready to help you with all legal issues you may encounter while you stay or do business in Bali. We have a long time experiece with legal issues in Indonesia and our lawyers are familiar with the problems foreigners may run into, either abroad doing business here, or in Indonesia..
Services
See the full information about the services we offer by clicking the More Information button.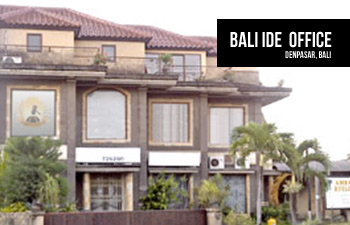 How to reach us
Office
AMBASSADOR BUILDING
Jalan By Pass Ngurah Ral No:100 Pesanggaran
Denpasar, Bali
Tel. (62 361) 726200 / 726500
Fax. (62 361) 726271
Email. djs-ide-jp@bali-expat-business.com
Office Hours
Open 09:00 to 17:00 Mon. to Fri. - Saturdays 09:00 to 13:00